陳書芸 Chen, Su-Yun / Professor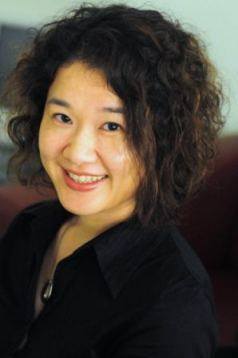 Office address: 6th Floor,Hong-Tan Building
Zhungcheng Rd, Section 2,
Shilin District, Taipei, Taiwan 111
Phone +886-2-28718288 ext 6604
Fax +886-2- 28751811
E-mail: sychen@utaipei.edu.tw
Professor, Department of Dance, School of Humanities and Arts, University of Taipei
Courses
Contemporary Dance, Dance Composition, Performance Internship
Education
MFA in Theatre and Contemporary Performance, Sarah Lawrence College, New York, US
BFA, School of Dance, Taipei National University of the Arts
Professional Experience
Former Director-General of the Bureau of Cultural Affairs, Kaohsiung County Government. Former CEO of Kaohsiung County Culture Foundation. Judge of the final round of the Ministry of Culture's "Creative Dance" competition, 2014; selection committee member of the "Performance Art Group Development Project," and the Council for Cultural Affair's "School Touring Art Talks of Performance Art Group" and "Touring Community Events of Performance Art Group" open call. Member of selection committee for auditions held in North Taiwan high schools. Jury member of the first and final stage of the Ministry of Education's "National Student Dance Competition." Exam committee member of the Central Taiwan performance (dance) teacher certification exam. Choreographer for TJY International Dance Festival, Assembly Dance Theater, and Lianhua Pumen Culture and Education Foundation. Winner of the Ministry of Culture's "Creative Dance Composition Competition" for three consecutive years: Mind Imagery (silver medal, 2000), Eclipse (gold medal, 2001), and Songs without Words, Taiwan – Formosa (first prize, 2002).
Work
Dust, A Conversation between People and Machines, World without Us, Songs without Words, Taiwan – Formosa, Eclipse, Mind Imagery, the Sound of Angel, LEGO, Nourish, Cave, Playing with the Moon, Cherry Blossoms in the Wind, Egret, Stories of Taiwanese People, Confucius, Bible Stories, Taiwanese People Speaking Taiwanese, Voyage, Kuafu Chasing the Sun.